---
After over 2 years of procrastination, I finally made the DataRank whale in papier-mâché. This is following my long overdue 16~ year break from papier-mâché when I made a Zeta Metroid
The final beauty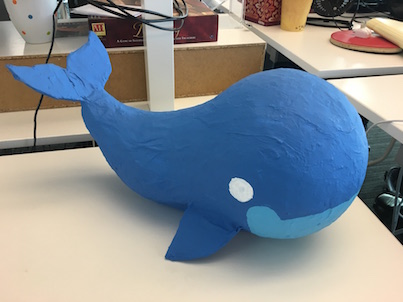 Step 1: Using styrofoam balls, tape, newspaper, and cardboard; I made the frame of the whale. I used newspaper to add padding to areas and give shape. I taped over everything to give a strong base. The fins and tail were made from cardboard.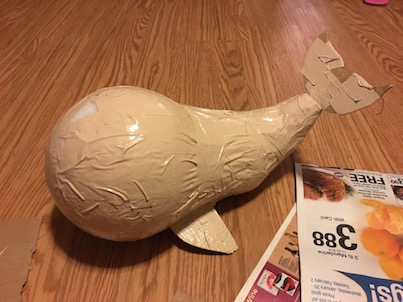 Step 2: Prepare the newspaper strips and a mix of hot water + flour.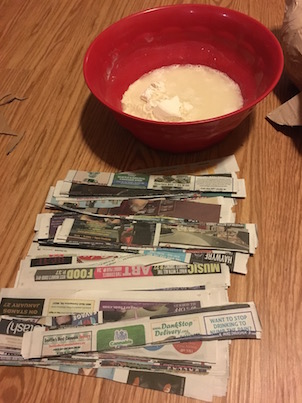 Step 3: After a lot of time and patience. I applied 2-3 layers of newspaper strips until I had a strong and solid base. In between layer application I used a hair-dryer to expedite drying. This was the single longest step.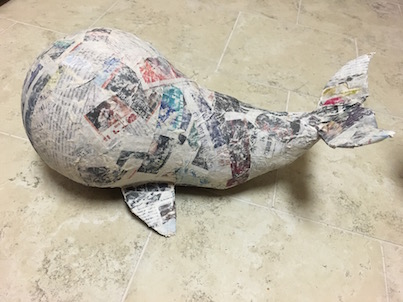 Step 4: Apply a couple layers of white primer. This is important because the newspaper is actually a bit tough to paint over.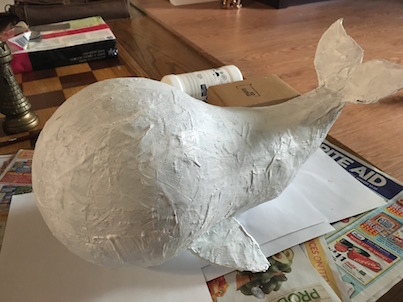 Step 5: After the careful mixing of paint colors by Jing, we can finally start painting!
---